Showing Your Home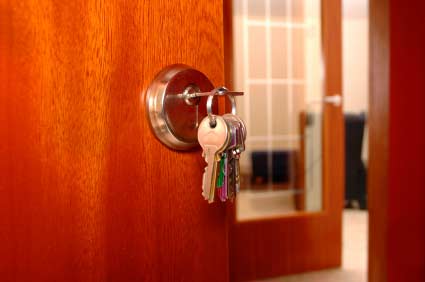 First Impressions are Lasting Impressions.
The exterior of your home often determines how buyers will view the interior.
Make sure your front entrance is clean and inviting. Paint or replace your front door if it's faded or worn. Add some paint to the shutters and any other outside features showing signs of wear.
Accentuate the Positive. Eliminate the negative.
How we live in a home and how we sell a home are often two completely different things. Try to see your home from a buyer's perspective. Rainey, Jones and Shaw can put you in touch with professional stagers that will bring out your homes best attributes.
Declutter. Declutter. Declutter. Less is more when showing your house. Consider using a POD for onsite storage. Have a yard sale.
Stained and stinky carpet is a killer. Steam clean it to eliminate offensive odors. Repair loose knobs, sticking doors or windows and broken light switches.
Put Your Home in the best possible light.
Natural light is very important so open your drapes and let it in!
Light your home strategically to bring out its strongest features, even during daytime showings. This creates a lively ambience and highlights the positive attributes of each room.
Caveat: Avoid overhead lighting that makes rooms look washed out and lifeless. Be creative and arrange lamps to help smaller rooms seem larger, and large rooms seem more intimate.
Inside:
Clear all unnecessary objects from furniture throughout the house. Remember less is more. Keep decorative objects to a minimum.
Clear all unnecessary objects from the kitchen countertops. If it hasn't been used for three months…put it away!
Clear refrigerator fronts of messages, pictures, etc. (A sparse kitchen helps buyers mentally move their own things into your kitchen.)
In the bathroom, remove any unnecessary items from countertops, tubs, shower stalls and commode tops. Keep only your most needed cosmetics, brushes, perfumes, etc., in one small group on the counter. Coordinate towels to one or two colors only.
Finally, make your house easily accessible for showings with a Supra or lockbox.
Outside:
Curb appeal really works! Check the paint condition of the house-especially the front door and trim. Patrol the perimeter of the house and remove all garbage cans, yard scraps and extra building materials, etc.
Clean gutters. Prune bushes and overgrown trees. You can't sell it if you can't see it! Mulch beds and consider exterior lighting.
Keep lawn freshly cut and fertilized. Remove any dead plants or shrubs.
Clear patios or decks of all small items, such as planters, flower pots, charcoal, barbecues, toys, etc.
9 Minute showing drill
Occasionally you will be contacted to schedule a showing on short notice. Don't panic. Use the following checklist to quickly get your home ready:
Sound: Turn off the TV!
Sight: Up with the lights!
Odors: No artificial scents of any kind. It will smell like a cover up.
Kitchen: Wipe kitchen counters, place dirty dishes in dishwasher.
Bathrooms: Flush and close toilets. Windex the mirror. Wipe down the counters.
Living/Family Rooms: Remove magazines, newspapers, and games; remove clutter.
Bedrooms: Make the beds. Hide clutter under bed (not in closet).
Exterior: Put away toys and clutter. Keep walk clear.
Children & Pets: They are a distraction, so send them outside.
Goodbye: Sorry, but this is the single most important thing you can do for a showing. Leave! Even if the showing agent insists that it is okay to stay, you should leave. Buyers need room to make an emotional connection to your home and that is difficult if the owner is "hanging around." Please, at the very least, go into the backyard. Even better, go for a walk.