Marketing Your Home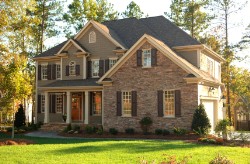 Leveraging the Internet to sell your home
Gone are the days of real estate companies acting as gatekeepers to listings available in your area. Today home buyers use the internet to find a home. That is why It is critical to showcase and promote your home properly using the web.
Multiple Listing Service
To begin we list your home on the Multiple Listing Service. MLS is an up to date database of all homes for sale in the Louisville area. Essentially this introduces your home to anyone on the internet. Your custom listing will include detailed description of your property as well as high quality photos of your home.
Zillow, Trulia, Realtor.com and social media
Current research from the National Association of Realtors indicates that more than 80% of home buyers now begin the buying process online. That is why we share our listings with Zillow, Trulia and Realtor.com. This gives you maximum selling exposure. Additionally, we feature your listing on our website and actively promote it via social media.
For Sale Sign and Brochure Info
Immediately our distinctive 'For Sale' sign is placed on your property along with a brochure box containing photo/property information flyers.
Photo Flyer
We create and distribute professional color flyers for all listings at our listings and open houses.
Targeted marketing
We contact nearby homeowners to let them know your home is for sale. Frequently owners know a friend or family member who would like to move into the area. We also contact all our prospective buyers to inform them of your listing.